Buying or Selling a Home 'IS' Personal
As a professional Realtor®, I don't believe in arms length transactions.  I care to understand your motivations.  Why, Where and How, WE will buy or sell your next Home !
While you will place your confidence and trust within me, the process is a We undertaking!
I  do value the opinion of my clients and put the collaborative spirit first, right from the beginning.
Whether selling or buying, I market either your home or yourself
I using my personal branding and that of my Franchise, which is International
I use my strong and experienced negotiating skills to protect you and acquire the highest price the market will sustain.
I have a network of services, ready for your purchase or sale.  Minor touch-ups, Pre-inspections, Mortgage professionals, Staging, Drone Fly overs and more.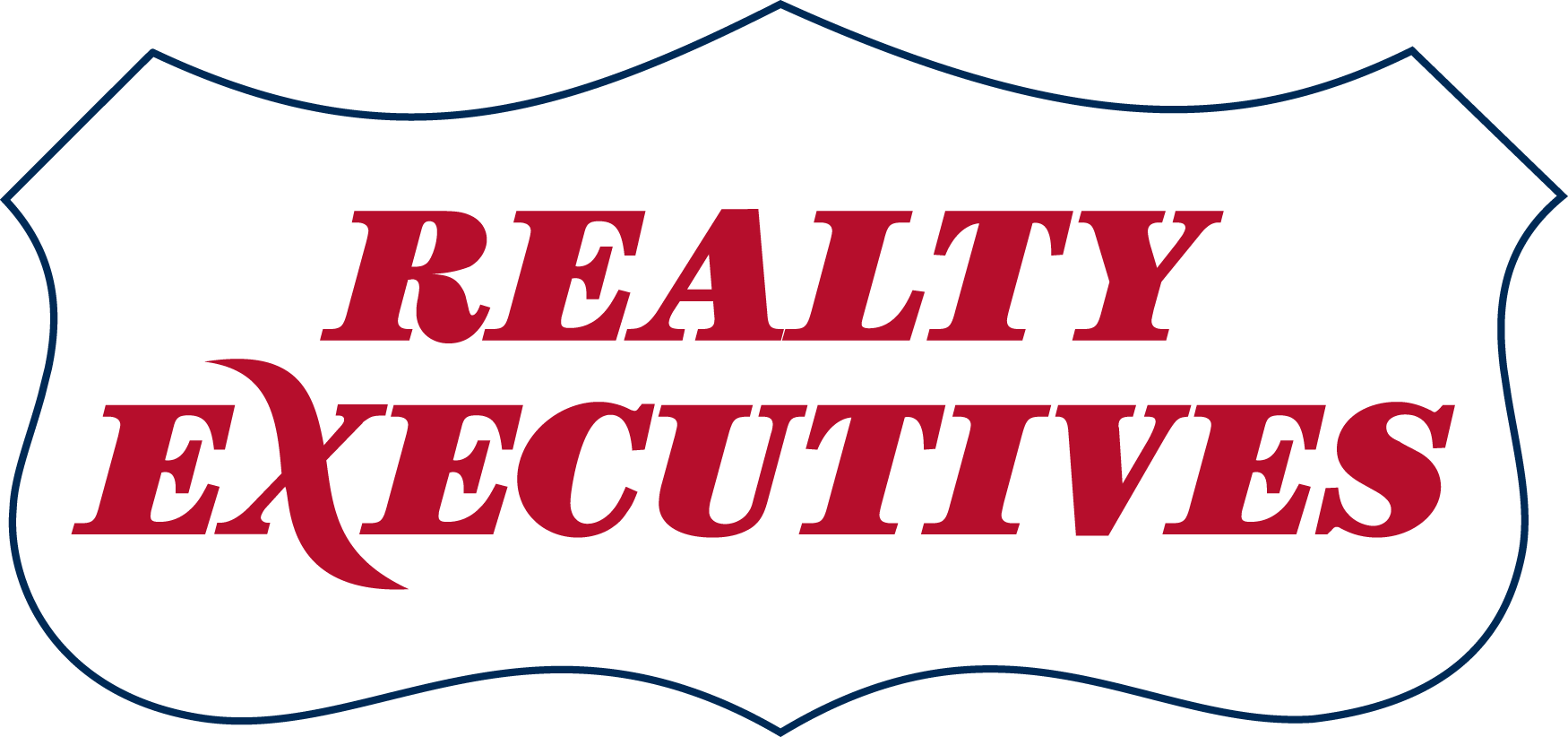 We are an International Company, Local to You!  
I am dedicated to providing Service Excellence to all my clients, regardless of whether the transaction is a Sale, Purchase or Lease.
Representation by a Realtor

®

attaches credibility
Clients' deposits are protected
I have the best buyers available for you, the TREB MLS

®

I SELL your property, anyone can List it !
Coming Soon
Your Home goes here ... then Listed and Sold!
Just Listed
SOLD 21 DAYS - WOW - 48 Greenock Dr.  Vaughan  - Det. 2 Storey 4Bd
SOLD 2 DAYS -WOW - 51 Pentland Crescent, Maple - Det. 2 Storey %Dif: 118 <-- Click for further Info.
SOLD 6 DAYS -WOW - 50 Alberta Drive, Concord - Att. Townhouse %Dif:109 <-- Click for further Info.
SOLD 2 DAYS -WOW - 671 Adelaide Street W. Tor. - Townhouse %Dif: 114 <-- Click for further info.
LOOKING AHEAD 2022 Sales Outlook
Hear what TRREB's Chief Market Analyst Jason Mercer has to say about the projected sales growth for 2022.
Transcript TRREB
2022 Sales Outlook [MO, 2022]
Jason Mercer, TRREB's Chief Market Analyst, stands in front of a grey background and speaks to the camera.
Sustained job creation and acceleration in immigration will keep demand for homeownership strong in 2022.
However, the impact of Omicron notwithstanding, higher borrowing costs are also expected this year, which will
prompt some would-be home buyers on the margin of affordability to put their decision to purchase on hold. We
are expecting 110,000 home sales in 2022, down from the 2021 record.
Pre-Construction Sales
I have available to myself, Pre-Construction Inventory, for the Investor or Primary Residence Buyer.
The inventory includes Towns, Detached and Condominium Suites.
By the time the general public hears of Pre-Construction, it is too late !
To have access to the best prices and promotions, one needs to connect with a Realtor.
All Pre-Construction purchases require a unique insight into their nuances, while their Market Appreciation is well documented by Market data.
THE FIFTH AT CHARISMA
By GreenPark Group
The Fifth at Charisma will be the final tower of this master-planned community in Vaughan. Located on Jane Street near Rutherford road, it's steps from Vaughan Mills, and only a short distance from the Vaughan Metropolitan Centre and the subway to the city.
This final instalment of the community is built to evoke Old New York, with interior design to match. With an art deco-inspired look, luxe accents, and masculine colours like navy, marble and brass, the Fifth at Charisma is the trendiest new condo to come to one of the fastest growing parts of the Greater Toronto Area.
Located at Jane Street and Rutherford Road, with Vaughan
Mills, the new Vaughan Metropolitan Centre, and Canada's
Wonderland nearby, as well as a host of on-site amenities such
as an indoor basketball half court, The 5th Club, a golf simulator
room, fitness studio, yoga room and a grand park. Charisma is
set to be one of the city's new playgrounds built by one of the
country's most trusted homebuilders, Greenpark Group.
The community also boasts world-class eateries, a massive selection of quick-dine options, a full range of shopping experiences, and recreation facilities.
This is your last chance to join the community at Charisma, don't miss it.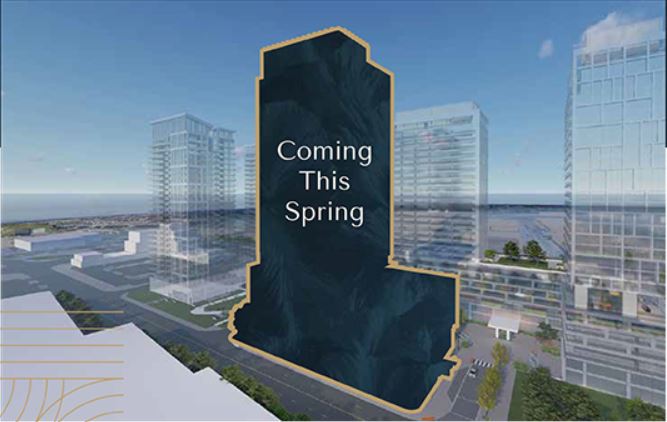 DUNWEST CONDOS - OAKVILLE'S NEWEST AND MUCH SOUGHT AFTER PROJECT FOR 2020!!
'SOLD OUT'
Contact me for possible Assignments
Reach out to me for my VIP early access NOW!!
1(one) Bedroom from the Mid 400's
5% Down in 2020
Parking Discounted to $10,000 (Limited time offering)
Please call or email for further information!!
'CHARISMA 2' - 'Condos Tower 4 Suites'
'sold out'
Contact me for possible Assignments
1(one) Bedroom beginning at $498,900 Parking Discounted to $10,000 (Limited time offering)
Please see below to Register for Future VIP Release !!
'Capital City Towns' .. in the heart of Vaughan
'SOLD OUT'
Contact me for possible Assignments
'RISE AT LAKESHORE CONDOMINIUMS AND TOWNS'   PORT CREDIT LOCATION AND VIEWS OF THE LAKE are here ... Please Register for further information !!
Society Condo Residences Available Now In London Ontario
This Project is fully built and 100% Tenanted waiting for you to purchase and enjoy a ...
5 Year rental Assurance
5 Year Free Rental Management
Free Upgraded Finishes and Furniture Package
10K Parking Discount
Quick Closing (60 to 90 days)
Low Deposit Structure ( 5 k upon signing / 15k 30 days after )
Register Below to be notified of future releases
2 Bed, 2 Bath -- 794 sqft beginning in the High 300's
Forest Grove Condos -- Burlington, Ontario
By Invitation Only -- Register now for this Sales Event !
Live in a community that is surrounded by the beauty of nature while offering the amenities and modern conveniences that you desire. Located in uptown Burlington, close to shopping, GO trains, rapid bus transit and highway access. With parks, trails and the Niagara escarpment all nearby, Forest Grove puts you in the middle of the ideal lifestyle – close to everything you need
with endless places to escape from it all.
------
Entertain with pride in your stylish kitchen equipped with premium appliances, quartz counter tops
and polished chrome fixtures. Retreat in to the sanctuary of your beautifully appointed bathroom featuring sleek, modern finishes. Feel comfortable and protected with the ADI HOME+ smart-suite technology that integrates key less entry, climate control, security and mobile app-enabled convenience. Designed with you in mind, Forest Grove is your natural habitat.
GrandBell – Brantford, Ontario
Beginning at $299,900 (while they last)
Reach out to me for more information
Why should you Invest in Brantford? ←- Click Here
2 Year Rental Guarantee
2 Years of property management
1 Year of maintenance fees included
Free surface parking for 3 bedroom suites
$20,000 surface parking for 1&2 bedroom $350,000 +
Right to lease during Occupancy
Free Assignment ($500 for legal)
Extended deposit structure
Only 10% deposit in the first year!
Downtown @ The Waterfront – Barrie
Register Below  …
The Park
Suite 563 sf / Balacony 122 sf / 75 sf depending on floor
1 Bedroom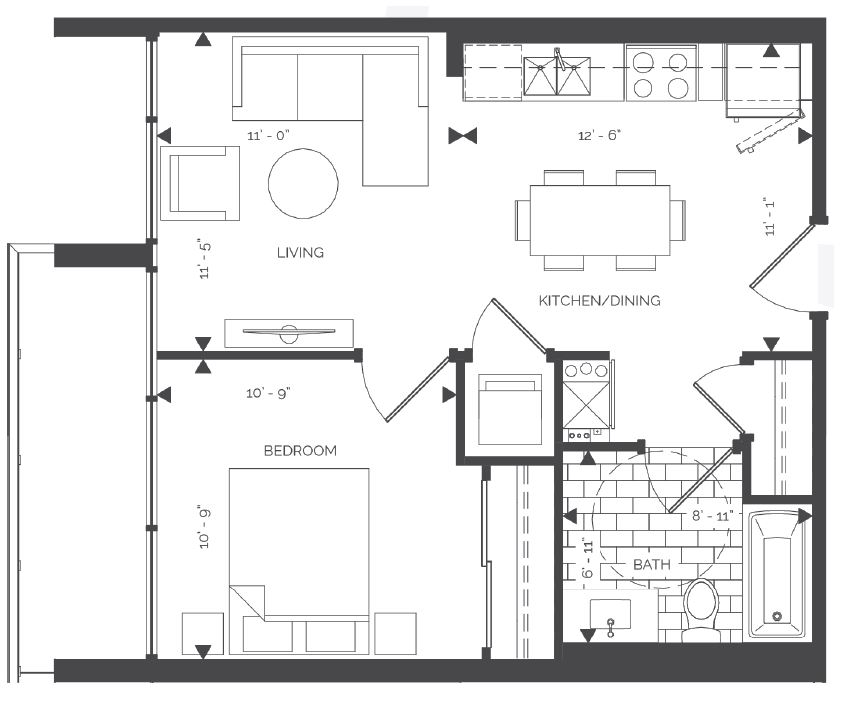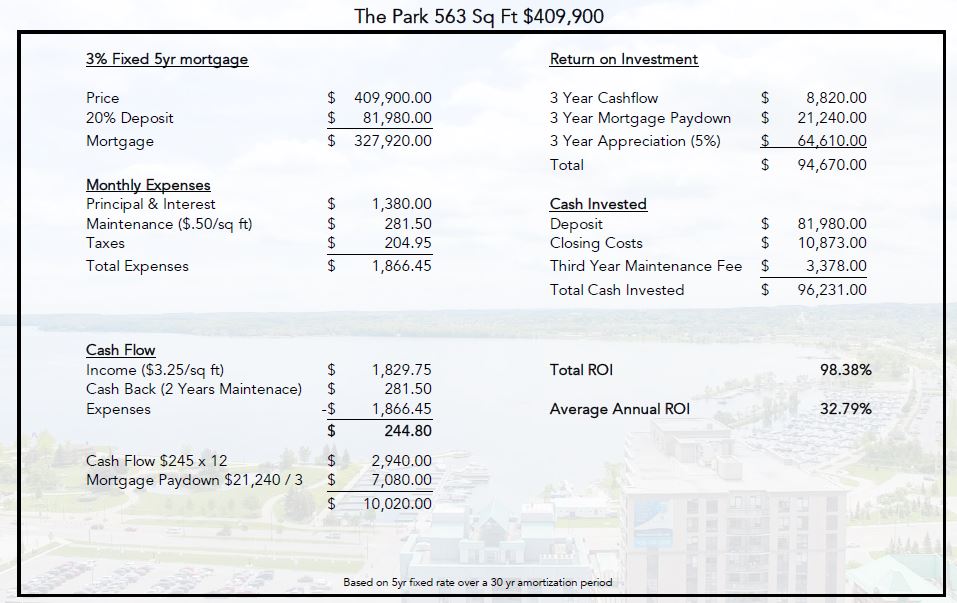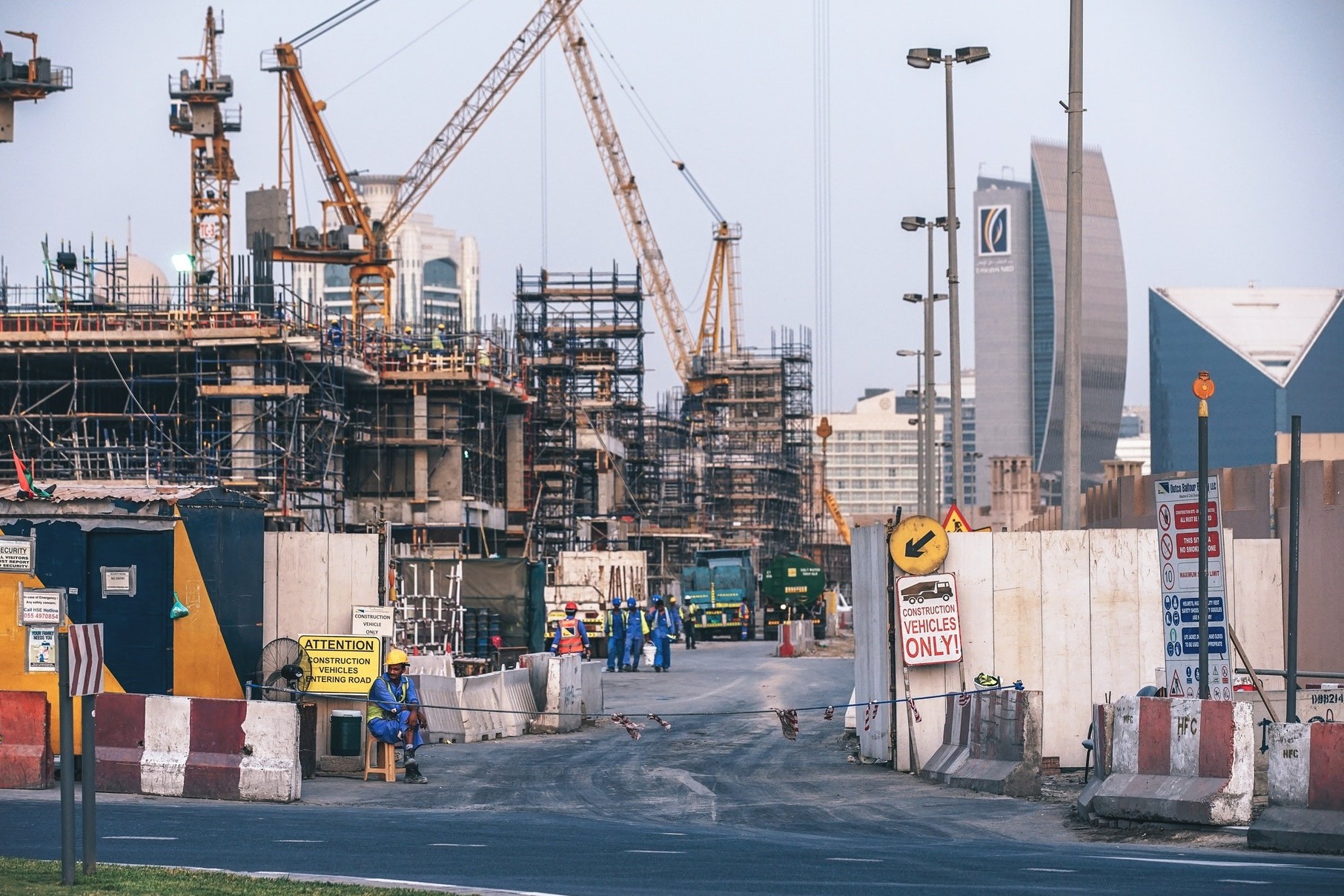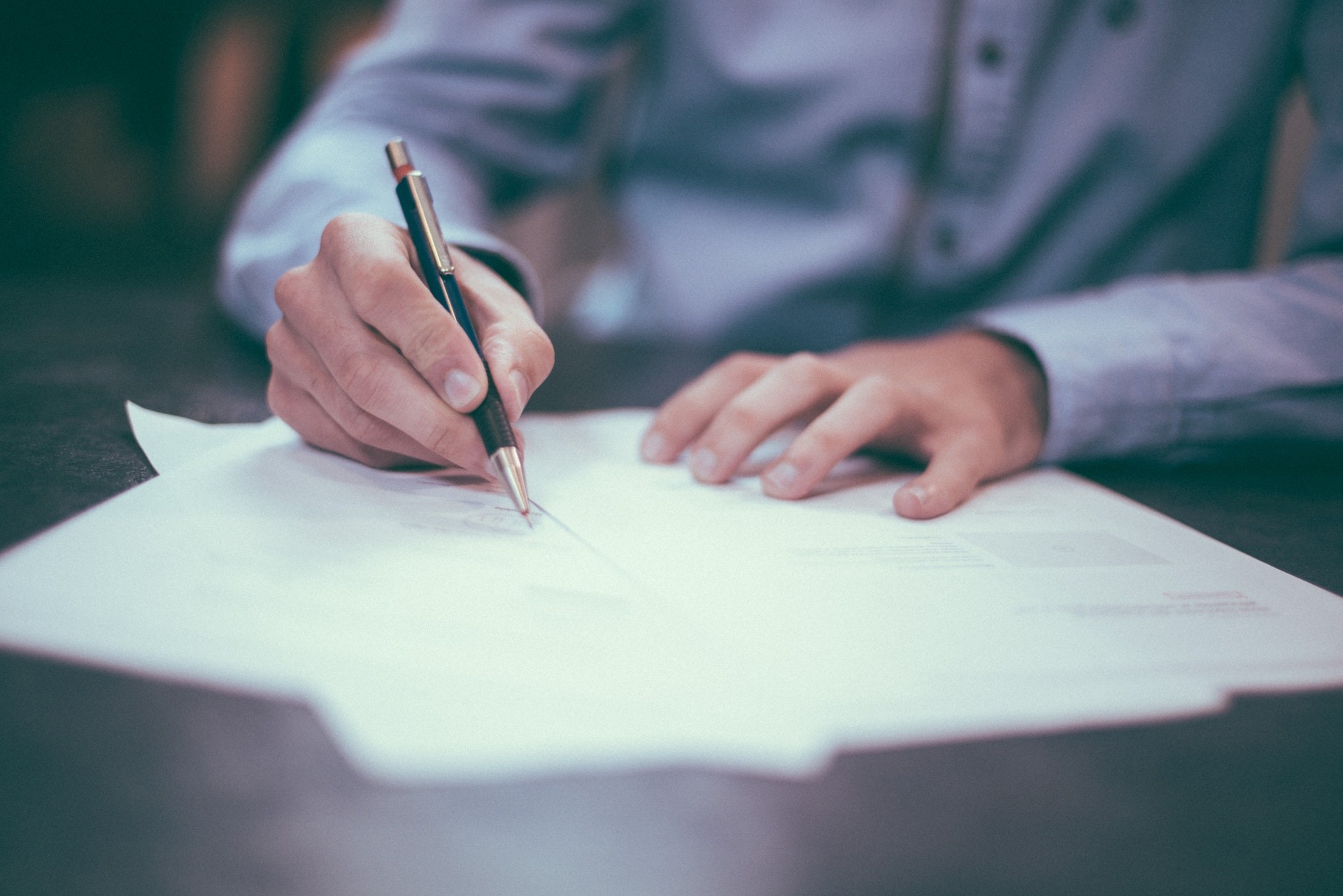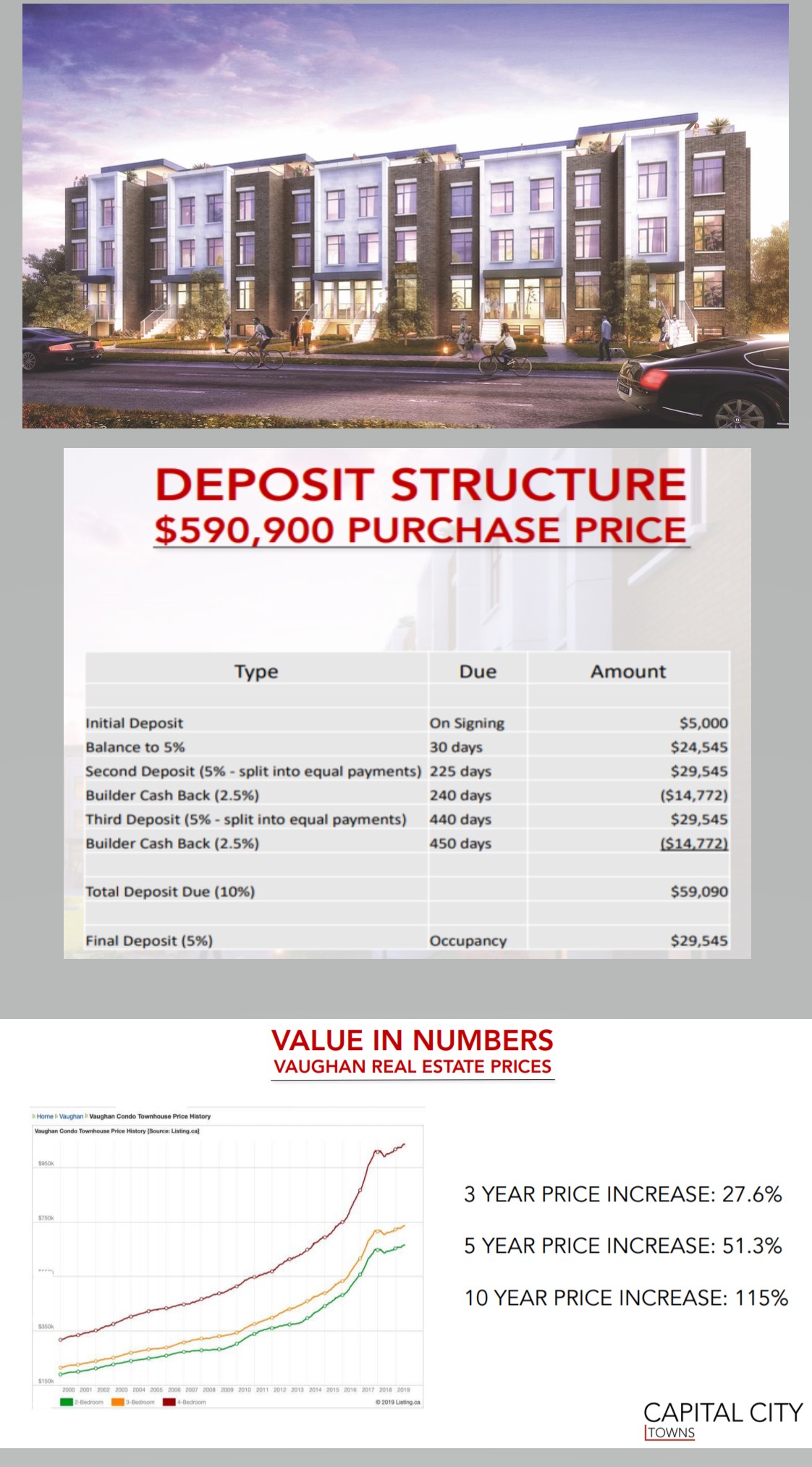 INVEST NOW FOR YOUR CHILDRENS' FUTURE 
I recommend the projects that make sense for you !
I keep connected with Developers and their projects
I keep informed as to the builder's history of success
You receive access to ground floor pricing and promotions
Contact me by completing the form below so that we may have a casual discussion on this subject.
Have a clear goal to your investing, by asking Why, Where and What are the nuances of pre-construction transactions.
I will guide you through this process.
Your ability to fund and meet your contractual obligations is PARAMOUNT !  Subjects such as, Interim Possession, Phantom Mortgage, even PDI need to be understood.
Understanding how TARION plays a role in your purchase and even resale!
Sold 103% Over List in 2 days          9582 Markham Road Suite 209
Gorgeous 550 Sqft. Plus Balcony With Easterly View, Luxury One Bedroom Condo In The Much Sought After Art House Condos, Facing East And Walking Distance To Mount Joy Go Station All In The Highly Desired Wismer Commons Markham Neighborhood, Close To Shopping. Suite Is Freshly Painted, Lighting Upgrades, Large Windows All Having Roll Down Blinds.
Contact me and let's get it SOLD !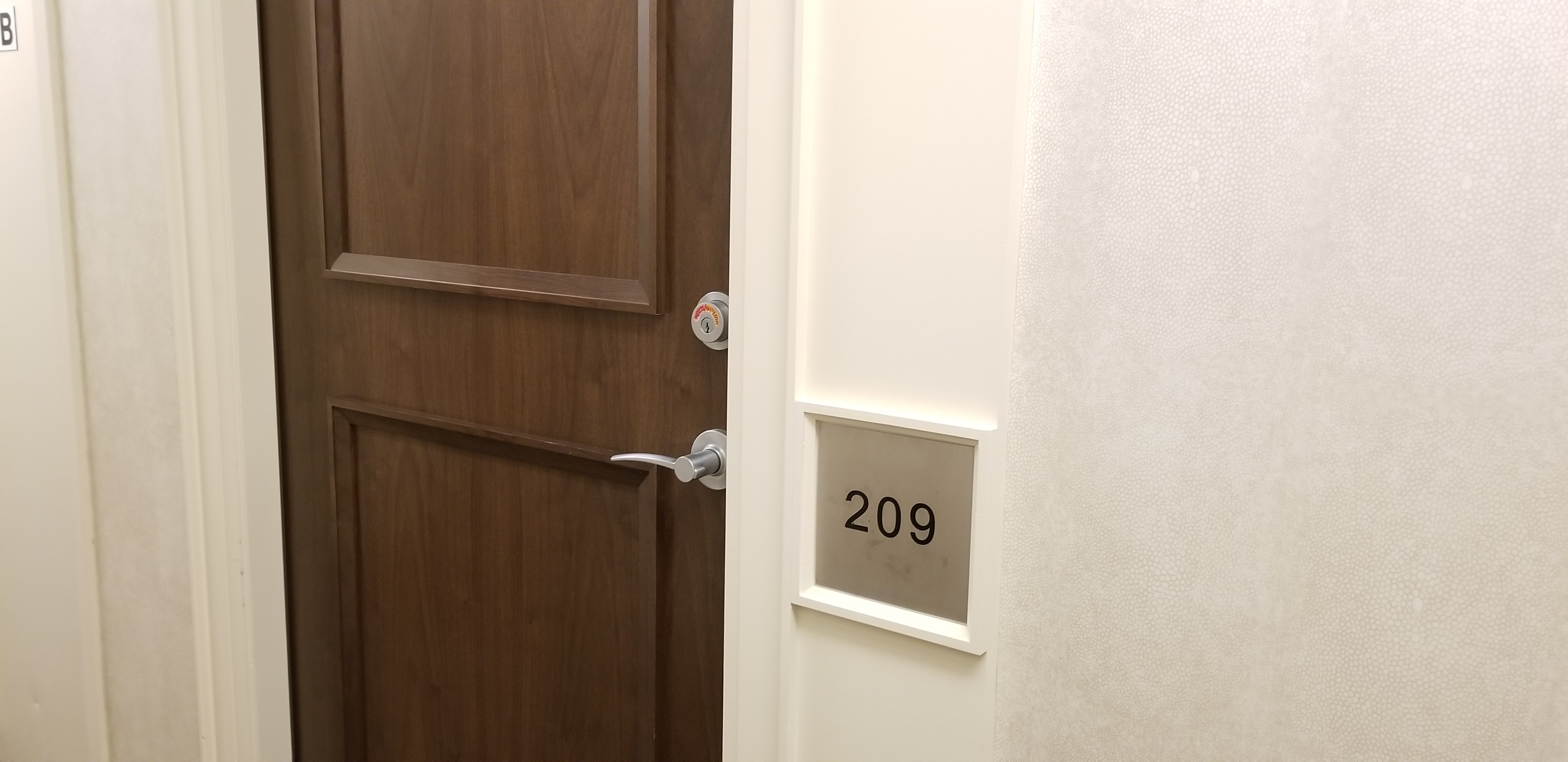 SOLD 102% over list in 7 days
9582 Markham Road Suite 610
A Must See
Outstanding 550 Sqft. Luxury One Bedroom Condo Plus Balcony Easterly View, In The Much Sought After Art House Condos. Walking Distance To Mount Joy Go Station All In The Highly Desired Wismer Commons Markham Neighborhood, Close To Shopping. Suite Is Painted, Lighting Upgrades, Upgraded living room window, Crown molding entire Condo (minus Bathroom) Pot lights, Smooth Ceilings, Quartz Kitchen Counter top, Under mount lighting in Kitchen, Prime Parking location
Wow
Stainless Steel Appliances Including Fridge, Cook Top And Oven, B/I Dishwasher And Range Hood/Microwave With Exhaust Fan. En suite Stacked Washer/Dryer, All window treatments included,  Custom glass back splash (kitchen), Balcony Grass Palace Plus 90 oz
Contact me and Let's get it SOLD !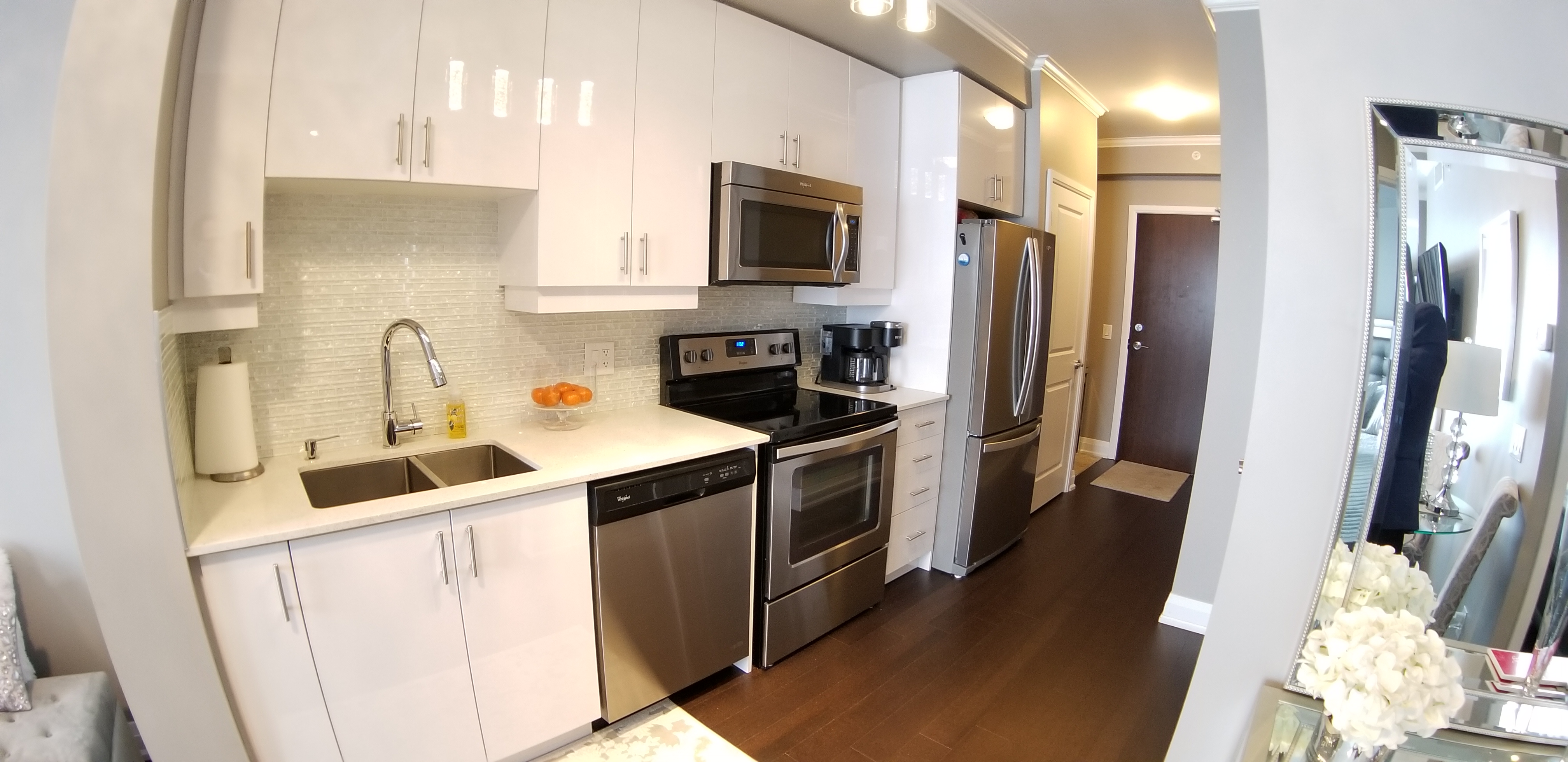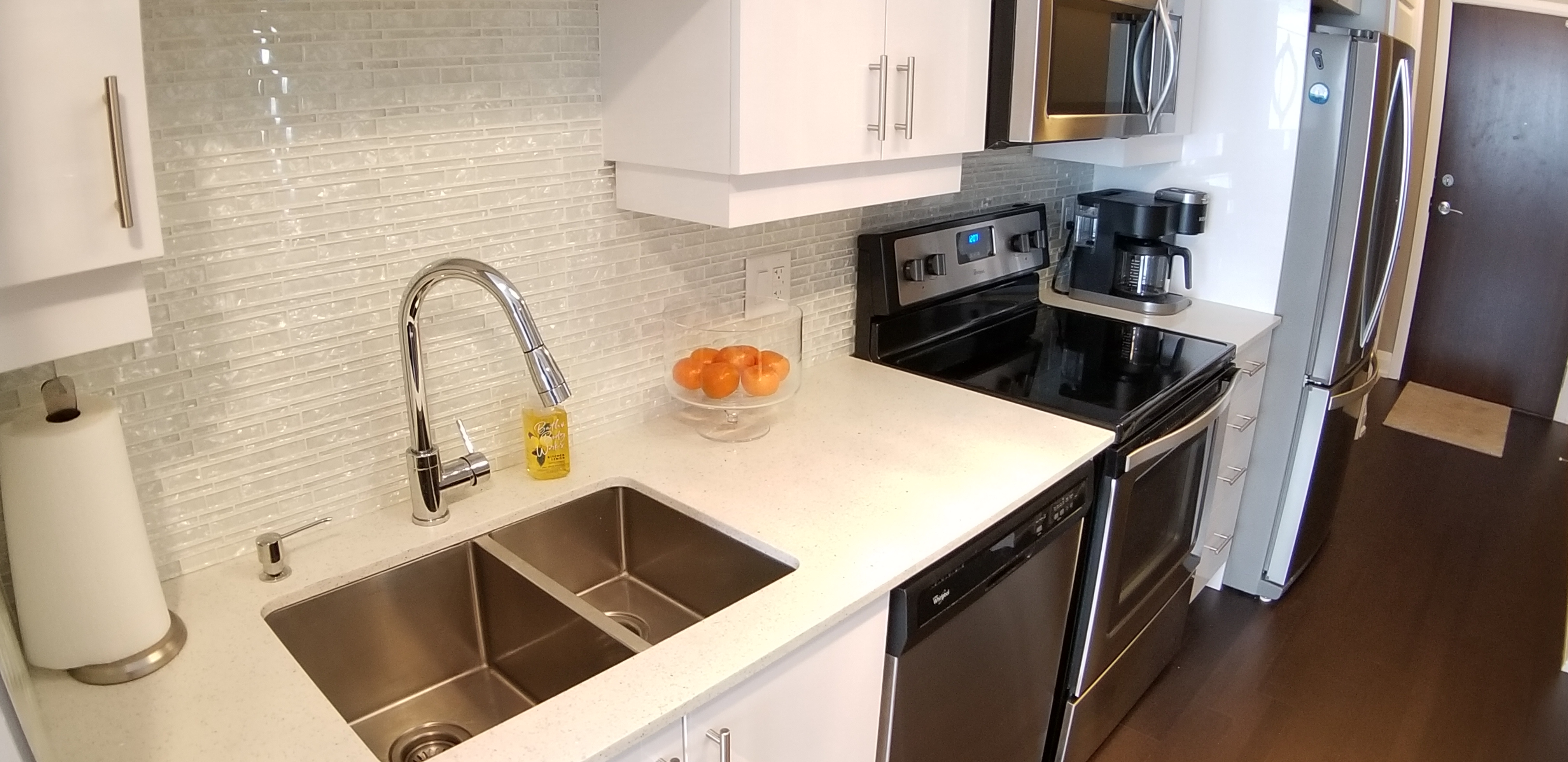 "I met Phil while looking to get an Investment property (a condo for rental), this was my first attempt to do it and I needed a real state agent who could guide me through the process. Phil has proved to be more than helpful in this regard, always going above and beyond, taking the time to explain the pros and cons of the properties we visited from the point of view of an investor and always willing to share his knowledge with someone less experienced in this matter such as me.  Phil took a mentor role for which I'm extremely great full and thanks to his help, I was able not only to get the investment property I wanted but also increased my knowledge along the way
As a result, I highly recommend Phil due the genuine care and diligence he shows to his clients. We are now embarking on a pre-construction investment property opportunity and I cannot be happier to have his advice to guide me through the process again"
David C.